Mobile Satellite Services (MSS)
With the emergence of the Inmarsat BGAN IP service offering data speeds up to 492 kbps, new options now exist for remote broadband connectivity. Great Arbor assists agencies in customizing the service parameters and designing the backhaul network to support high quality voice and data applications in secure and non-secure environments.
Inmarsat BGAN: Fixed and Vehicular
Iridium and Globalstar voice, low speed data and tracking
Fixed Satellite Services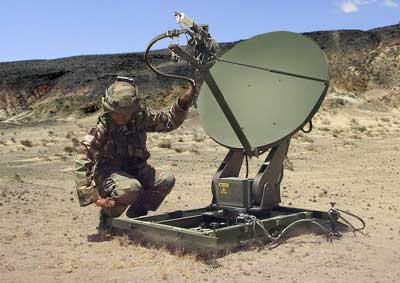 From video transmission to high speed data communication, to multi-channel Voice over IP over satellite, we design satellite networks to meet demanding fixed or maritime requirements. We support agencies in preparation of RFPs and evaluation of RFP Responses. Additional services include:
Link Budgets
Equipment Selection
LAN/WAN/VPN Design
LAN, WAN & Multimedia

Agencies and companies with custom networking and multimedia requirements will benefit from our open source linux based development on COTS hardware.
Stream Multiplexing, Load Balancing
Specialized Firewalls
Video compression and decoding software solution
Voice over IP Networks
Industry standard SIP-based solutions for Voice over IP. Customization of open source solutions to meet special requirements
Asterisk Open Source IP PBX
Voice over WLAN
Internet Telephony Service Provider selection